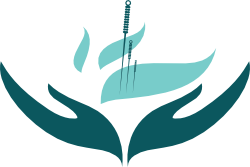 About Liverpool Acupuncture Clinic
Assisting you on your health journey.
Liverpool Acupuncture Clinic's mission is to empower individuals to take control of their own health.  Working alongside each individual to achieve positive health outcomes and offer an alternative to the medicalised culture of the West.
Fully licensed Acupuncturists
Convenient location in Liverpool
Block booking discounts available
Weekend and evening appointments available
About us
Rachael Sakwa is a fully licensed Acupuncturist who is trained in Acupuncture to degree level. Rachael studied at the prestigious Northern College of Acupuncture and subsequently practiced Acupuncture as owner of Liverpool based Acu-Balance before taking over Liverpool Acupuncture Clinic in 2021. Rachael runs the clinic with the assistance of Melanie Graham.
Can Acupuncture help you?
The evidence for the types of conditions that Acupuncture can assist with is impressive!  Here are some of the main ones:
Muscular Skeletal
There are 100,000 GP Consultations every day in the UK regarding Muscular Skeletal problems. Back and joint pain being the most common complaints. Studies have shown that acupuncture helps alleviate chronic pain and it comes without the side effects of more common treatments like surgery and prescription medications.
Digestive Health
Acupuncture is widely recognised as an effective treatment for many digestive disorders including nausea, vomiting, heartburn and stomach pain. Research also show's that it can be effective for treating chronic constipation, diarrhoea, Irritable Bowel Syndrome and Crohn's disease.
Headaches & Migraines
Headaches are one of the most common complaints in clinical practise, affecting about 80% of the UK. Recent research show's that Acupuncture helps reduce the frequency of migraines in chronic sufferers. It has been proven to be significantly better than no treatment/basic care for managing migraine, and appears to be at least as effective as prophylactic drug therapy, with no contraindications or unpleasant side effects. As well as prevention it may also be used to alleviate symptoms in acute attacks. New evidence also shows that acupuncture can increase coping mechanisms as well as relieve the primary migraine symptoms.
Mental / Emotional Disorders
Acupuncture has been found to be as effective as conventional medicine for sleep and psycho-emotional disorders. It can also be safely combined with conventional medical treatments helping to reduce their side effects and enhance their beneficial effects. Anxiety, insomnia and depression are often linked and can be a result of chronic stress. A meta-analysis of research regarding the use of acupuncture for insomnia indicates that it is an effective treatment method. Additionally, acupuncture is a holistic medicine, treating not only the symptoms but also the primary cause without medication.
Auto-Immune conditions
There is increasing research to suggest that the auto-immune response whereby the body attacks it's own cells underpins a number of serious long term conditions. The Inflammatory cascade going haywire is linked to just about everything that can go wrong with us! Acupuncture has been proven time and time again to be one of THE most effective, efficient and affordable forms of pain relief. In recent studies it has been found that Acupuncture provides long-term pain relief along with improvements in physical activity levels, quality of sleep and
diminished use of pain medication
for conditions including:
Rheumatoid Arthritis
Multiple Sclerosis
Chronic Fatigue Syndrome/Fibromyalgia
Lupus
Respiratory
Respiratory issues can not only be debilitating, but also frightening as the lungs are one of the body's most vital organs. All of our cells require oxygen, and the lungs are responsible for transporting oxygen into the bloodstream. The purpose of acupuncture is to stimulate blood flow which makes it an ideal treatment for issues with the lungs. The increased blood flow helps support the immune system and dilate the airways, and the strategic placement of the needles can also be used to produce anti-inflammatory agents that relax muscles and improve breathing.
Women's Health
Acupuncture treats the root cause of your symptoms instead of masking with Medication resulting in hormonal balance being re-established. Acupuncture can help effectively manage the symptoms of the following conditions:-
Functional Uterine Bleeding
Endometriosis
Menopause
PMS
Fibroids
Polycystic Ovarian Syndrome
Pelvic Inflammatory Disease
Menorrhagia
Fertility
It is estimated that around one in seven couple experience difficulties in trying to conceive and for those struggling with fertility issues, it can often become all-consuming.
There is now a growing body of evidence to suggest acupuncture can greatly increase a woman's chance of becoming pregnant, with fertility-focused acupuncture fast-becoming one of the most popular alternative therapies to boost conception.
Other conditions Acupuncture can help with
Diabetes Type-2

Skin conditons including Eczma, Psoriasis, Shingles

Substance Misuse & Addictions

Hypertension and Coronary Heart Disease
Book an Appointment
Book an appointment using our online booking system.